Water and Wellness
QuintEssential 0.9
$48.95
Pure Natural Isotonic Seawater & Springwater Trace Mineral and Electrolyte Replenishment Supplement  Pure seawater from protected plankton blooms  Helps restore homeostasis and natural rehydration  Easily absorbed into the body when taken orally  Supplies total iono-minerals to the extracellular fluid  Supports normal cellular osmosis  Contributes to normal digestion and production of hydrochloric acid in the stomach 30 Sachets The perfect Isotonic solution of organic ocean minerals diluted with natural alpine spring water to achieve the same consistency as your blood plasma. Supports homeostasis and rehydration and contributes to normal digestion. On-The-Go Remineralization: Gentle Detox + Relaxation – This 0.9 concentration can help replenish mineral and trace element levels, gently detoxify, support sleep, relaxation, and digestion. Up to 78 Bioavailable Ionic Minerals – A nutrient profile like no other product. Replenish your cells with the same highly bioavailable mineral-rich bath that nourished life on earth for millions of years. Pure Replenishment Since 1887 – Harvested according to the original guidelines of biologist Rene Quinton. This raw marine solution is sourced exclusively from the depths of protected, plankton-rich ocean blooms off the coast of France and cold-sterilized to retain its healing properties. Now in a convenient on-the-go friendly sachet. Directions: Take 1 to 6 servings a day. One serving in the morning 30 minutes before meals (on empty stomach). Pour each serving directly in your mouth without dilution and hold it in your mouth for 30-60 seconds for optimal absorption.You can add more throughout the day as needed, and always in divided servings by at least 1 hour. Use before bed if you have trouble falling asleep.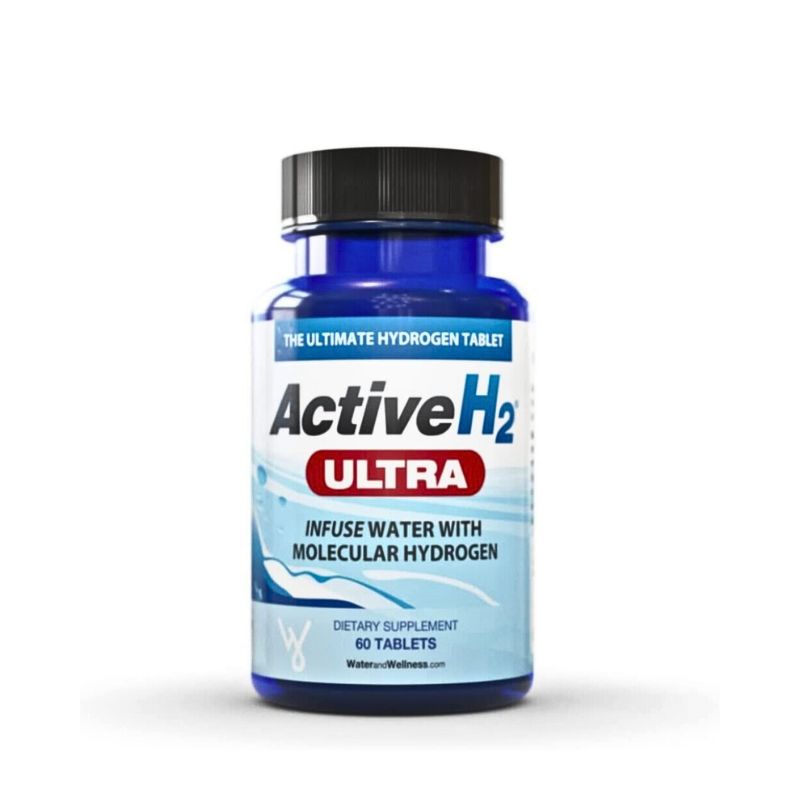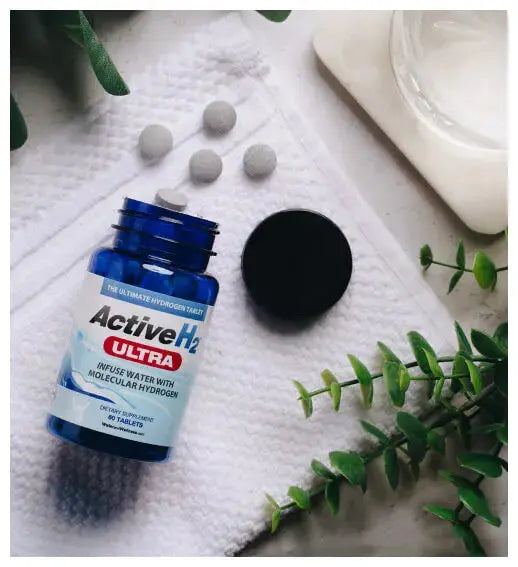 Active H2 ULTRA Molecular Hydrogen - 1 Bottle
$59.95
Want improved physical performance, fast recovery, or simply more energy to get through the day? Molecular Hydrogen (H2) can do the trick! As the world's smallest and most mobile molecule, hydrogen can rapidly diffuse into cells, mitochondria, and fluids throughout the body to deliver its energy-boosting, antioxidant benefits. Active H2 ULTRA also boasts magnesium as one of its most dominant ingredients, a vital mineral co-factor in more than 300 enzymes used in our bodies -- helping you do MORE with every use! A unique and patent-pending combination of all-natural minerals are the only active ingredients of Active H2! This distinguishes it from existing synthetic chemical formulas as well as the "unnatural" use of electrolysis to generate Active and Molecular Hydrogen. ActiveH2 is formulated with a proprietary blend of pure magnesium, malic acid, fumaric acid, and dextrose that act synergistically to generate Molecular Hydrogen and electron-rich potential. Suggested Use: Dissolve 1 tablet in 12-14oz of water, and wait until the tablet dissolves. Use room temperature water and drink immediately for the best results.