LifeWave Shine Aromatherapy Mist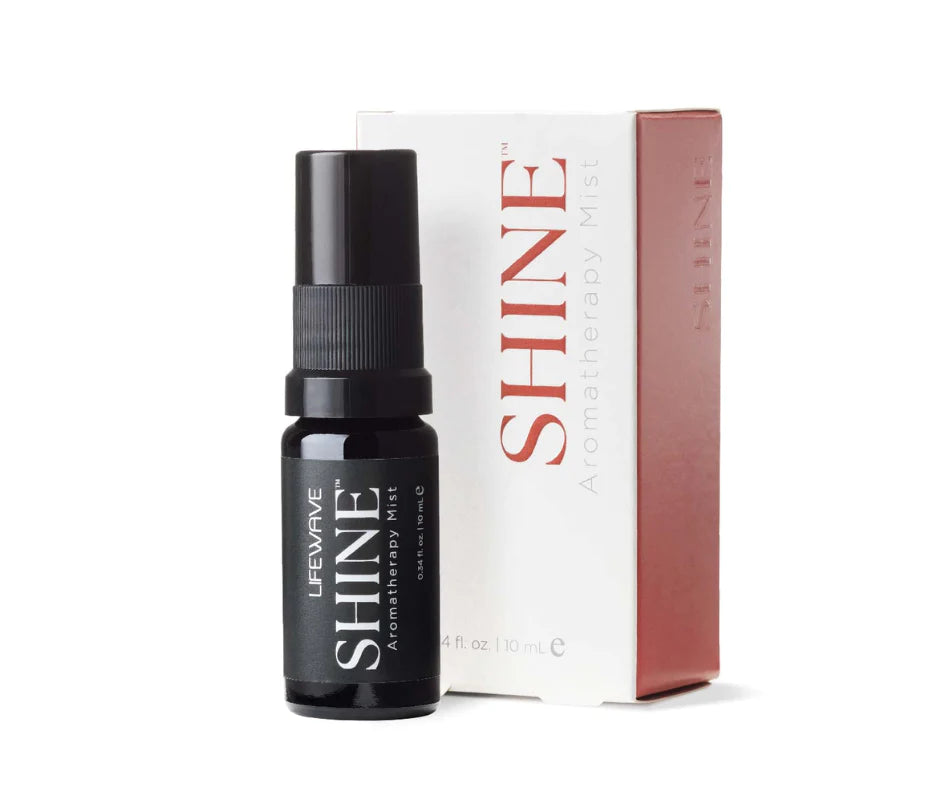 LifeWave Shine Aromatherapy Mist
Infused with nature, backed by science
Aromatherapy Mists are made with proprietary energized and structured water for rapid absorption and delivery of key ingredients.

This new health technology heightens the benefits of our all-natural ingredient panel so you feel the energy when you need it most and can unwind when it's time to relax before bedtime.
This is an affiliate product. To order one month supply, click on the order button or email us.

ORDER
LifeWave Shine Infused with:
Canadian Pine Pollen​

Canadian Pine Pollen contains over 200 nutrients, including plant hormones that are known to impact upon immune system activity, and stem cell growth

T​ongkat Ali

For centuries, people have used Tongkat Ali for its purported testosterone, strength, and energy benefits.

Polyrhachis Extract

Polyrhachis Extract is a nutrient dense superfood, containing a large amount of protein, vitamins, minerals and potent antioxidants.​

Blue Spruce Oil

Blue Spruce essential oil soothes tired muscles when applied topically with massage, enhances masculinity, and has a grounding aroma that is perfect for use in your spiritual practice.

Ginger Oil

Ginger Oil is known to reduce feelings of lethargy, agitation and fatigue.

Sage Oil

Sage Oil is known to stimulate and clarify the mind, while exhibiting an uplifting, soothing, and strengthening effect on the senses.